Press
Can You Ask Friends for Discounts Where They Work? | August 2022
How Much Should You Tip Your Ride-Share Driver? | August 2022 
Mattress Protectors: What To Know Before You Buy | January 2022
Having a Small Wedding Party? How to Have the Awkward Conversation With Friends | December 2021 
Rude Money Habits You Need To Break Now | May 2021
40 DIY Easter Crafts That Will Be a Perfect Springtime Activity | February 2021
Zero Waste Celebrations Guide | February 2021
How to Celebrate Your Child's Birthday While Social Distancing | March 2020
8 Smart Ideas for a Holiday Potluck with Friends | December 2019
Sharing a Small Space with Someone Else? Here's How to Keep the Peace | October 2019
Experts Reveal How Much Money You Should Actually Spend on Mother's Day Gifts | May 2019
How Much Money to Spend on a Kids Birthday Gift | February 2019
10 Ways to Make Your Kids Feel Extra Special This Holiday Season | Parents.com | December 2018
Millenial Money: How to Just Say No to Gift Exchanges | November 2018
How Much Money Should You Spend on a Wedding Gift? | October 2018
Donut Be Tricked! Halloween Party Featured on Catch My Party | October 2018
17 Best DIY Gifts | feat. Satsuma DIY Heating Pad | October 2018
2018 Holiday Gift Guide feat. Satsuma Gift Ideas | October 2018
Celebrate Back To School | Featured Party August 17, 2018
Lavender and Lemonade Tea Party | Party of the Day July 30, 2018
Common Mistakes When Planning a Backyard Wedding | July 2018
Bite-Sized Desserts To Wow Your Guests | June 2018
Modern Etiquette Questions Answered | June 2018
The Absolute Rudest Things You Can Do at a Wedding | May 2018
13 Weirdest Things People Have Ever Tried To Return | May 2018 (Is this you?! :)
Here's How I Got My Tween Back into the Magic of Stories at Bedtime | February 2018
How to Keep your Child as Cozy and Comfy as Possible | January 2018
Amazing Dinner Party Tips Featuring Satsuma at Best Life Online | January 2018
The Best Gym Bags to Help You Keep Motivated to Work Out | January 2018
Holiday Card Style : Cute Christmas Outfits for Baby | December 2017
How to Request Alternative Gifts for Kids | December 2017
We're Shopping These Mom-Owned Businesses on Small Business Saturday | November 2017
Perfect Packers tutus fit tiny football fans | October 2017
Summer Gift Guide from Consumer Queen featuring Satsuma's Amber Teething Necklace | July 2017
A new fave for our beach trips! Wet+Dry bags are protecting our keys, phones + more | June 27, 2017

18 Baby Registry Must Haves that you Actually Need 
Featuring our petal soft bamboo footed zip romper and swaddling blanket from our Love is in the Air collection.
6 Personal Care Products to Steal from Your Kids! | June 2017
AMEX Essentials Blog | June 2017
Baby at the Beach | Safe Accessories for the Sun
Gift Ideas to Celebrate your First Wedding Anniversary | May 2017
Gift Shop Magazine | Seattle Feature | Spring 2017
Friday Favorites | April Showers at Savvy Sassy Moms Blog | Featuring Satsuma's Best Selling Baby Poncho
Satsuma: Wedgwood's One Stop Shop for Families | December 2016
Cool Mom Picks features Satsuma's Baby Poncho | May 2016
Seattle Times: Kids' Shop | February 15, 2016
Wrap up Baby in Locally Made Poncho
Satsuma Designs and Seattle Made Featured on King 5 News

Laurelhurst + Windermere Living Magazine feature Satsuma Kids Shop
November 2015 | Gift Season: Satsuma in Wedgwood 
Seattle Metropolitan Magazine | Meet the Shopkeeper | November 2015
San Diego Family | In The Nursery
Baby Product Review: Satsuma's Days of the Week Baby Socks
Earnshaw's | August 2015
On Trend | Pumpkin Patch! features Satsuma Designs new Days of the Week Baby Socks | Taco Tuesday
We did it! Satsuma Designs won Creative Child Magazine's Top Choice Award for our Baby Scratch Mittens. 
Satsuma Designs featured in June 2015 issue of Seattle's WAC Magazine
Satsuma Designs' Baby and Toddler Poncho featured in May 2015 Pregnancy and Newborn Magazine. Yay!
Satsuma Designs' Baby Rattle Set featured on The Stir at Cafe Mom: 10 Toys You Can DIY for Half the Cost of the Store Versions
Satsuma Designs featured in KIWI Magazine - March 2013
Satsuma Designs featured in 15 Cool Kid Crafts to Use Up Those Extra Toilet Paper Rolls in Your House
Seattle's sunny, sweet Satsuma Designs in Seattle's Child Magazine - March 2015
Seattle Times Sunday Market featuring Satsuma Designs' Hello Baby Bento Box and Organic Velour Pouch with Teething Ring
Mary at A-List Baby included our Bamboo Baby Scratch Mittens in her Hospital Baby Bag as she prepares to welcome angel number 2. Thankful!
Winning review of Satsuma's #12th Baby Collection from Amazingly Sweet Tori at Piccoli Blog. Her kiddo's love passing the penalty flag on Mom+Dad!
Mr. Dad Seal of Approval Award Winner! Satsuma Designs Sushi Roll Gift Sets are a Mr. Dad's Seal of Approval 2014 Home Management Tool winner. The Seal recognizes products that facilitate father-child relationships by getting dads and kids engaged and having fun together. We think Satsuma's washcloths make bathing so easy and fun for Dad that he'll ask to bathe baby!
25 Amazing Productivity Tips from Successful Mompreneurs featured on LifeHack
Baby and Toddler Poncho featured in Portland's Metro Parent Magazine (December 2014)
Satsuma Designs' DIY Kids Art Gift Tags featured at 31 Christmas Ideas You Don't Want to Miss
 Jennifer quoted in Wisebread: "11 Laundry Mistakes You Didn't Know You Were Making" - this is can't miss reading, folks! eg: use a Wash Bag, don't bother sorting baby's clothing, etc.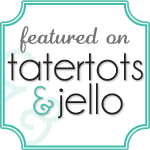 Seattle Magazine - November 2014 Local Mom Launches Service to Fight Hunger - Mom aims to teach kids how they can help drive away hunger one car ride at a time
Family Travel Magazine: Family Travel Budget Tips - Saving Money on your Vacation. Jennifer quoted, "If you can't book a room with a small kitchen take along a small assortment (you can buy more at your destination)..."
11 Tricks To Try When Kids Won't Wear Their Halloween Costumes - Jennifer quoted October 2014,  "My best advice is practice! Get your costume in late September or early October so Junior or Little Miss has the chance to try it on..."
Stuff Parents Need blogger Tiffany Merritt tests our Kids Art Mat. Find out what happens!
CEO Blog Nation: Entrepreneurs Explain Why They Started Their Businesses
Breast Cancer Awareness: Companies That Give Back 2014
A Mom's Take: Baby Essentials Product Round Up
Satsuma Designs You Tube Channel
Pregnancy Magazine Baby Clothes Buyers Guide: baby and toddler poncho and award-winning mittens

Laurelhurst & Windermere Living June 2104
Blooming Babies: This Summer Host and Eco-Chic Baby Shower
KIWI Magazine – Throw a Green Baby Shower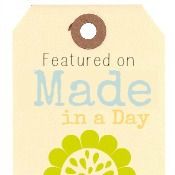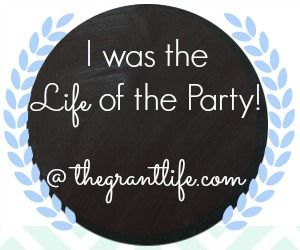 Seattle's Child Magazine
November 18, 2013: Homegrown Holiday Shopping Guide features Satsuma Designs best selling Bootlegs!
So honored to be featured among an incredible variety of local, homegrown companies! Extra thankful for 'Best Shower Gift Ever' designation!
Baby Maternity Retailer
July 2013: What's Hot Featuring Satsuma Designs' best-selling bamboo hooded panda towel for babies
Lil Sugar
June 8, 2011: 10 Organic Blankets for Babies
Hudsons Childrens Review
April/May 2011: Refracting Light: A Rainbow of Infant Products – Wild Friends! Animal Hooded Towels featured
Red Tricycle
April 19, 2011: Earth Day Sale – It's Easy Being Green…
Baby Elan Daily
April 6, 2011: Happy Spring from Satsuma Designs!
About.com Best Newborn Baby Brand 2011
March 2011: About.com Readers Choice Awards 2011 Winners
The Style Chronicles: Bathtime Essentials from Satsuma Designs
Baby Elan
December 16, 2010: Last Minute Gift Ideas!
Seattle Times – NW Source Minding the Store
December 9, 2010: Weekend Events are Naughty and Nice…
King 5 News (NBC Seattle)
October 12, 2010: Seattle Moms Deal Finder Feature
Celebrity Baby Fashion
June 13, 2010: New Mama Must Have is Satsuma Designs!
Green Baby Guide
January 28, 2010: Satsuma Designs Review – "In search of an eco-friendly car seat, I ran across the latest must-have baby accessory: organic car seat covers."
My Silly Monkeys
January 27, 2010: Satsuma Designs Review – "Of course the Panda Hooded Towel is my favorite product they carry, I mean how stinkin' cute?"
DailyCandy – Seattle Kids
September 28, 2009: Bamboozled – "Sustainable bamboo velour car seat covers keep peepers cool in summer and warm and cozy in winter…"
Seattle's Child
May 2009: Mother Knows Best – Satsuma's Innovative Baby Booty Bamboo Barrier is featured this month!
November 3, 2008: Caring for Baby's Nails – Tips to Trim without Fear – Satsuma's Jennifer Porter weighs in on this lifestyle topic with a few tips of her own.
Green Crier
October 13, 2008: Hey Baby: Bamboo Products for Little Ones
October 2, 2008: Daily Deals from P&N Mag's favorite baby stores!
August 22, 2008: MyCityBaby – Back to School? Eco-Baby on Board?
September 24, 2007: Baby Find: Swaddle Your Baby, Pamper the Earth