Savvy Travel with Small Pets
Savvy Travel with Small Pets
This shop has been compensated by Collective Bias, Inc. and its advertiser. All opinions are mine alone. #WhatFuelsRight #CollectiveBias
As a parent of two kids, I've learned a few things about the importance of planning ahead for any outing. Whether up the road to the library or across the country to visit family, I know that when I prepare my family for the travel time, we're all better off.
As a new pet parent, I'm reminded that my new four-legged charge has similar needs to my two-legged ones! We spent a couple of years planning for welcoming a dog into our family. Now that we're here, I'm so excited to share how we travel with our new family member.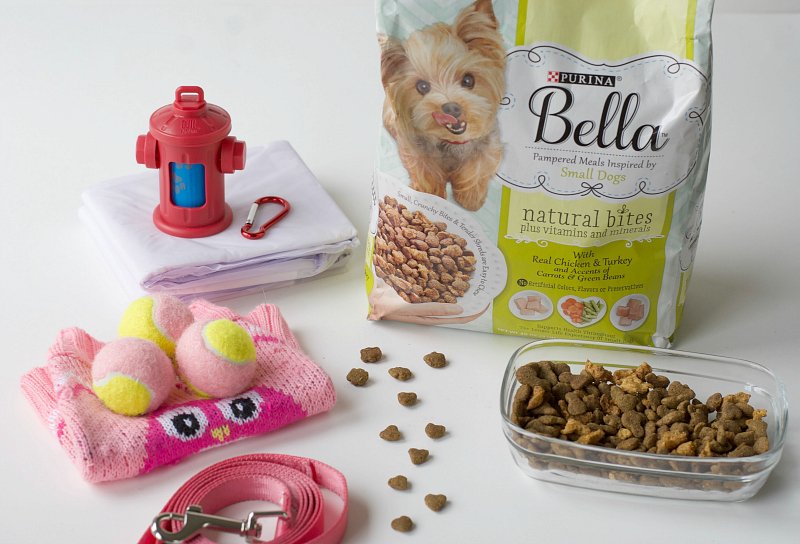 Check out some of our tools above and hover to purchase!
With two working parents, two busy school-aged kids and the responsibilities that go with it, we had to know that we were all up for the task of caring for and teaching our new dog.
After we made our pact to care for a new dog, we made our plan.
We try to live an active lifestyle and even when we'd rather slow down a bit, we're usually on the go during the week. 
I was fortunate to grow up with dogs and now that I have my own family dog, the responsibilities have changed a little, but the fundamentals are the same.
To have a fun, relaxed and healthy life with a pet takes dedication, preparation, some patience and lots of love. 
Mom's Best Friend
My trip to PetSmart was like a trip to the dog park. I love being able to take Rosie wherever I do while respecting a retailer's rules. PetSmart welcomes pets of every make and size and that works for us!
Rosie and I made a couple of new friends of both the canine and human variety. The community I feel in the dog world is so welcoming and fun! 
LIKE THIS IDEA? GET MORE IN YOUR INBOX.
Three Balanced Meals
I grew up feeding our pets Purina brand dog food and now that we have our own little pup, I'm excited to feed her Purina too. I feel especially great about the Purina Bella line for small dogs that has a great blend of flavors and grain free options for our pup's petite tummy. 
I chose Purina's Bella Small Dog Food Variety Pack because of the high quality product and the individual containers. When we're on the go, I want to make sure we have everything Rosie needs. These individual food packs make it easy to get on the road in no time.
PetSmart makes it easy to find all the small dog nutrition like Purina® Bella Small Dog Food Natural, Chicken & Turkey & Accents of Carrot and Greenbeans Purina® Bella Small Dog Food Variety Pack 12 count in Grilled Chicken & Beef.
What's better is that Purina's Bella brand is the same great price that I remember making it easy for my family stock up on dog food and kibble.
In Town Travel and Beyond
I have the real pleasure of being able to bring our dog to work. At my kids shop in Seattle, I have a dog run and back room that is tailor made for Rosie's comfort. 
But when work and errands take me on the road, I'm sure to prepare by running through my checklist, including:
Soft sided dog carrier with removable cushion insert
Dog food
Water in a container that doubles as a bowl
Training bites
'Business' bags
Leash with clip
Hand towel to dry her off if we hit the park
Toys(s) - always a ball!
When our plans take us a little further afield I add a couple of more items, including:
Potty pad
Jacket (if we're headed to icy or snowy conditions)  
Hard sided pet carrier (optional)
Safety For All
Just like the kids, I always buckle Rosie in her soft-sided dog carrier. It's easy to slide the buckle end of the seat belt through the top double handles and secure her into the seat.
Balanced Nutrition for Every Breed
PetSmart is offering incredible deals on Bella brand dog food and all of the other natural, grain-free and protein balanced Purina dog and cat foods. Their free-standing insert has lots of great deals available in-store. 

Discover lots more ways to enjoy Purina with your pet when you visit this fun site full of activities and resources for pet parents and families. Click here to visit!
Let's Be Social
Thanks so much for sharing your social media love! Follow me on Pinterest, Twitter and Instagram. Tag #satsumasmiles to share your creativity and I'll share back. 
HELLO THERE!
Today is a gift. Let's put a bow on it!
Find creative and sustainable ways to make family life a delight! Sharing modern etiquette that kids will enjoy.
💕 jennifer
CATEGORIES